Whether it be an elaborate fresco, a detailed architectural plan or a study piece for a future sculpture, drawings would be Michelangelo's first port of call.
Such sketches are therefore a link between his breadth of work and many stand out as fine art in their own right. They also provide clear examples of the amount of preparation used by Michelangelo for most of his larger commissions.
In some cases the artist would address individual elements of an overall composition within a preparatory sketch. Often, this would involve a single figure that Michelangelo would use to practice his anatomical details.
Models may be used in order to capture a natural looking finish, be it from the contours of muscles or perhaps the way in which someone might twist during an animated scene.
There are Michelangelo drawings here which may appear unfinished. In reality, the artist reached a point with each where each had served its purpose and he could move on to producing the main work.
Artist Michelangelo did occasionally take his drawings into finer detail and go beyond just study practice. These completed sketches featured stunning complexities and would often be gifted to friends and colleagues.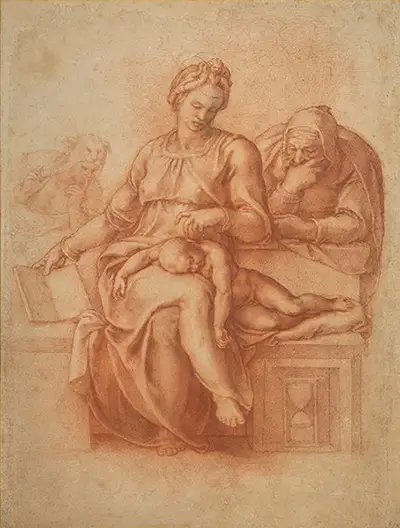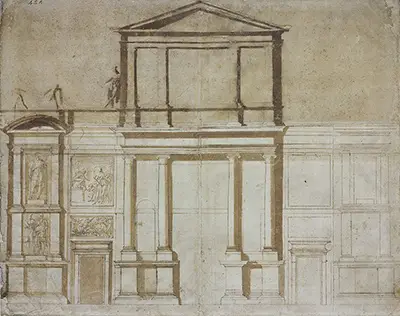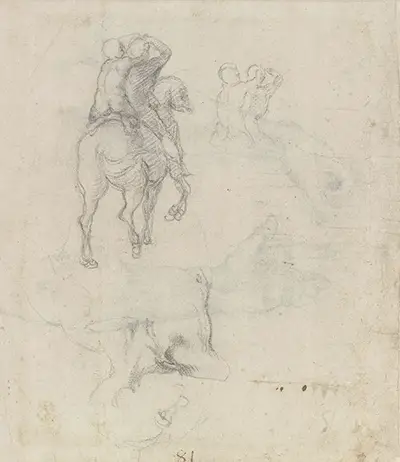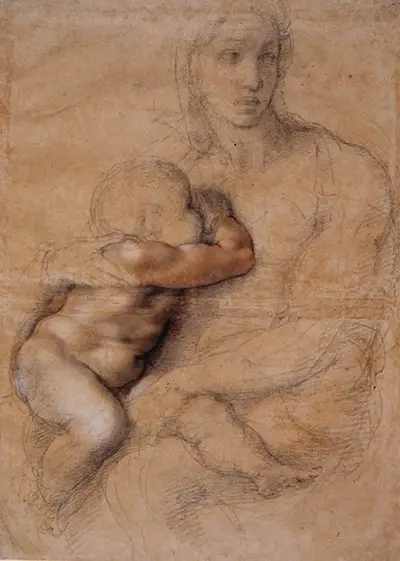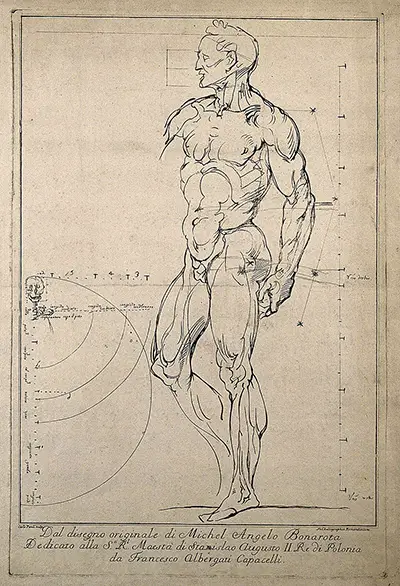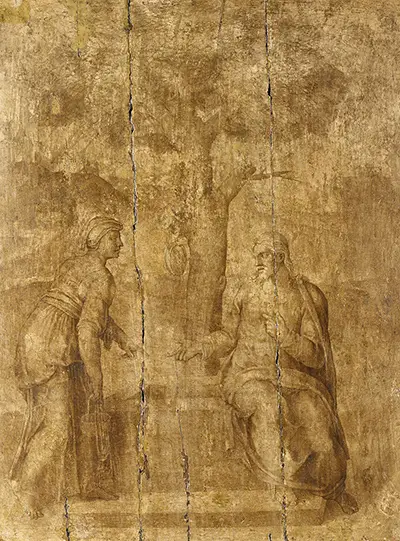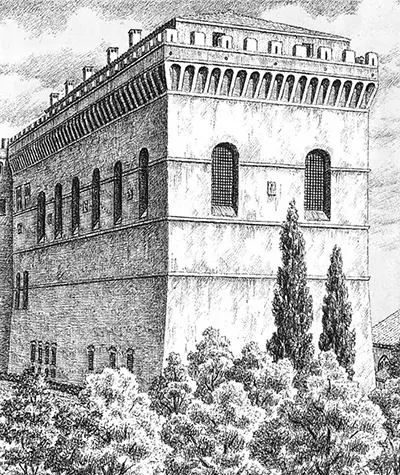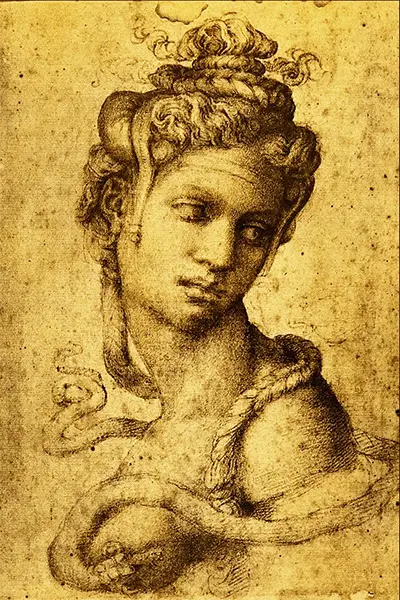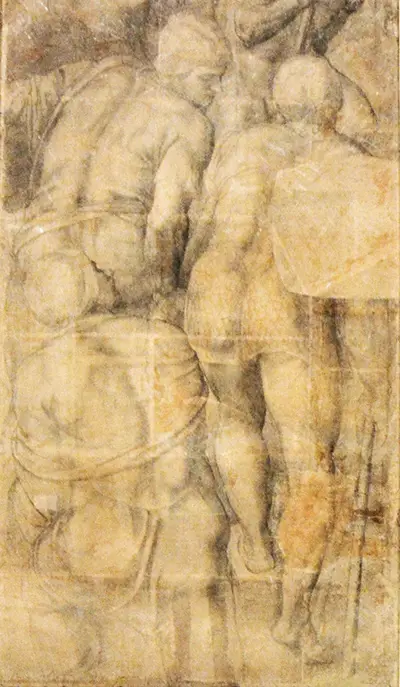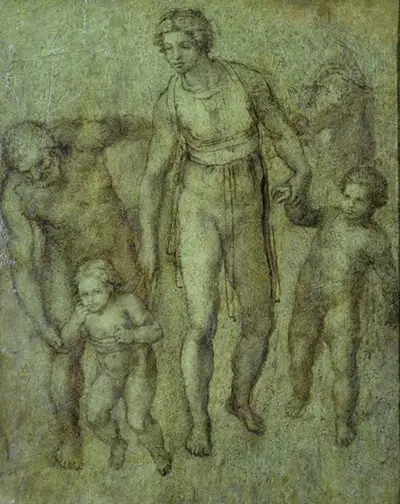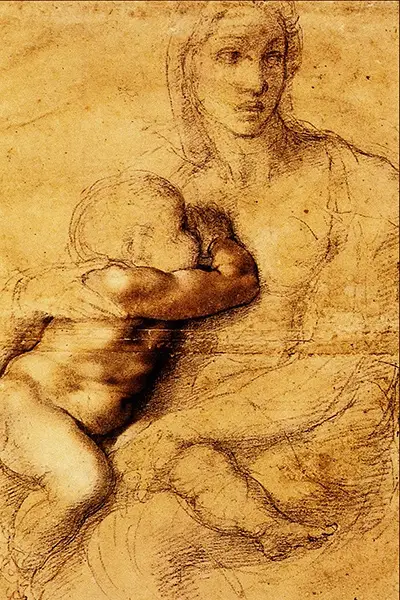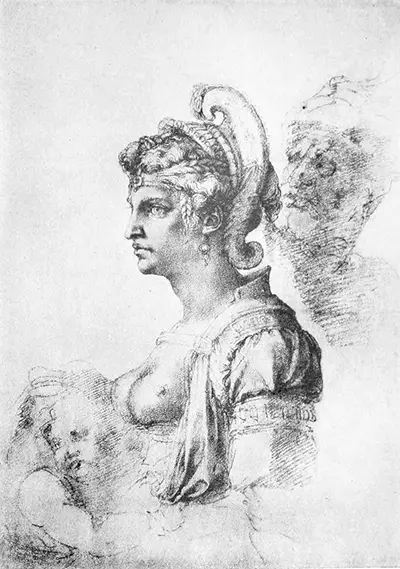 Most of the artist's work relied on his exceptional drawing skils, which provided the backbone to many architectural designs, frescos and plans for sculptures.
Michelangelo's drawing skills were also called on several times by inventors who needed to portray their ideas in as professional a way as possible, to help in getting investment to make each product come to fruition.
There are hundreds of study sketches remaining from preparatory work for all manner of projects, and the technical qualities found within them make them stunning artworks in their own right.
In recent years there has been a growing interest in the core technical skills of the Renaissance masters such as Michelangelo and Leonardo da Vinci, with frequent exhibitions concentrating solely on collections of their drawings from across their careers.
The beauty of these sketches is in the way that they highlight the fundamental, core skills possessed by the artists which may not be so obvious when paint, marble or other mediums are added later on as those projects develop.